Revolutionary devices for advertising
01.08.2017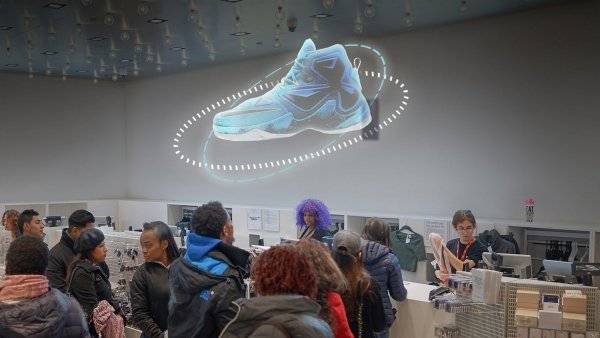 Breakthrough to promote your brand with an innovative and economical device.
Innovative technology from the Kino-mo company (London) creates and manufactures devices that allow to create 3D images in the air. This approach allows to present your brand in an extraordinary, inexpensive and bright way in the places of concentration of the target audience.
This device creates the illusion of "hovering" of video and images in the air. Special features of this technology include 3D-images with high resolution, network power, floating in the air effect and the devices themselves, connected to the network and remotely controlled.Any surface will work to install such a display and create a presentation area with its help. This effect is created by the rapid movement of blades, like a fan, and along the edge of which light sensors are placed. All of these elements together create the effect of hovering objects in the air. Then this device is placed in a stylish transparent container, which can be placed in any convenient spot.
Earlier, any holograms that were ever created ON the market were extremely expensive, took a lot of time and demanded a dedicated space. Kino-mo holo-displays are an economical and scalable alternative, available to everyone. A stunning holographic effect allows you to build loyalty near the point of sale, as well as use existing visual media that can be transformed into holographic visual effects with a 3D effect. Such a 3D effect is clearly visible in well-lit rooms as well.Thus, the brand receives an absolutely incredible channel of communication with a high level of influence on consumers. To date, this is the leading solution for visualizing brands in the masses.Already, Kino-mo is planning to scale up to other countries' markets by creating a worldwide network of devices that can be remotely controlled.
Source: http://kino-mo.com
Back to all news