Facebook is going to expand the inventory with augmented reality glasses.
17.08.2017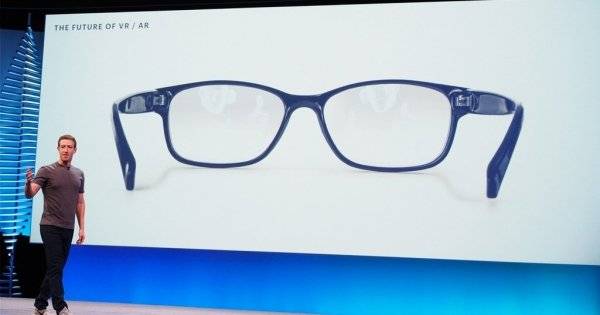 Facebook is expected to expand its inventory by developing Augmented Reality Glasses (AR) that can display digital objects in the physical world, according to a patent application filed by Oculus.
"A waveguide display used as part of a virtual reality (VR) system, augmented reality (AR) system, mixed reality (MR) system, or some combination thereof" is how this glass is described in the patent.A waveguide display
with a two-dimensional scanner glass, as indicated in the patent application, has some similarities with Google Glass.
Facebook has already used this year's F8 keynote address to demonstrate its augmented reality initiative (AR), regarded as the "first mainstream augmented reality platform" that will utilize artificial intelligence (AI) and VR to help developers create games and applications based on this technology, among many other anouncements.
During the F8 conference, Mark Zuckerberg, founder and CEO of Facebook, said that Virtual reality can be the most social platform, because the "VR experience will give you a taste of what it's like to be with your friends no matter where they are in the world," referring to the demo version of Oculus Rift's "toybox." All this allows two people to compete in VR.
This innovation will also become another example of how Facebook closely integrates new products in the same way as Snap, which released Snap Glasses last year, which also intend to integrate AR capabilities.
You can read the details here: http://www.thedrum.com/
Back to all news