Ugears is a creator and manufacturer of eco-friendly and high-quality plywood mechanical 3D puzzles.
Challenge
Create an AR product that will boost sales and turn one-time customers into loyal ones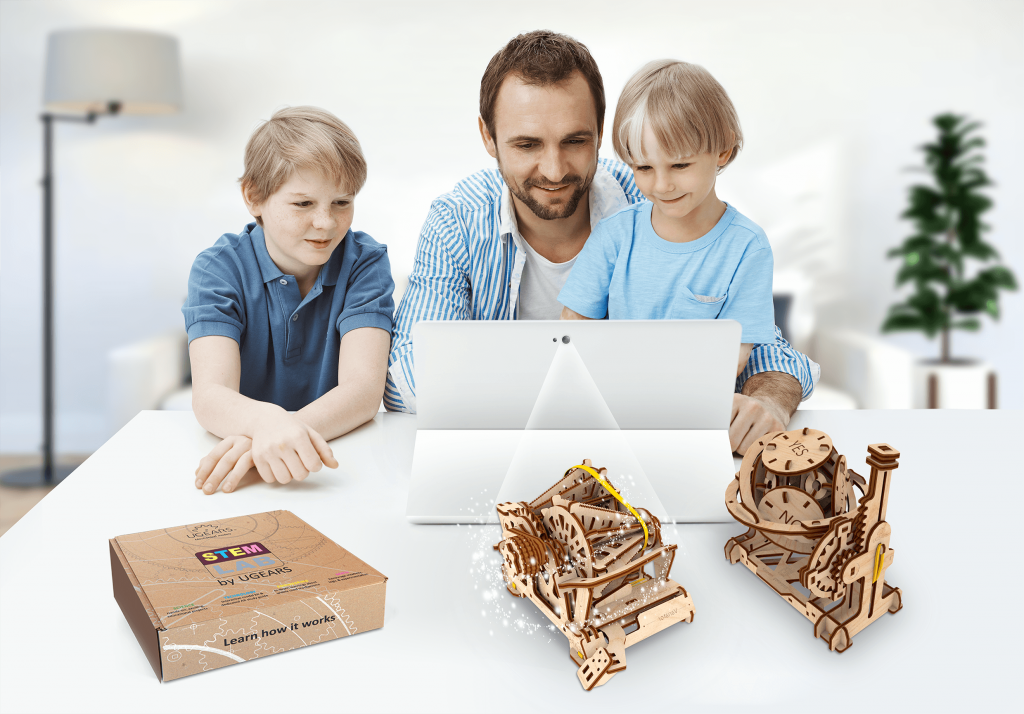 Solution
To maximize the economic effect, we've split the task into two parts:
Increasing sales;
Turning one-time customers into loyal ones.
The WebAR technology fitted perfectly for the first part. A potential customer right in the store had the opportunity to view an already assembled model in augmented reality even before actually buying the puzzle.
The important thing is that this experience doesn't require a special app to download. Without needless tapps, it is enough to scan the QR code on the packaging, and the assembled model literally pops out of the box. After this, it will be possible to view all its details.
This significantly influences the decision-making process and shortens it. Especially if we are talking about the models that are a part of a large mechanism and about which potential customers don't usually know much.
We decided to build customer loyalty through additional free service. It was the opportunity to see how interactive assembled models are used and applied in real life in the case of specific mechanisms.
We have developed an app that demonstrates various ways of how the model is used in real life. This app, allowing the user to zoom in and out, shows from different angles in detail how the assembled mechanism works in various constructions, machines, and power tools.
Outcome
The project was successfully completed on time. The customer plans to apply AR to all the next models of this series.