Tim Brick – a young author of Sharmuzikschildren's books series.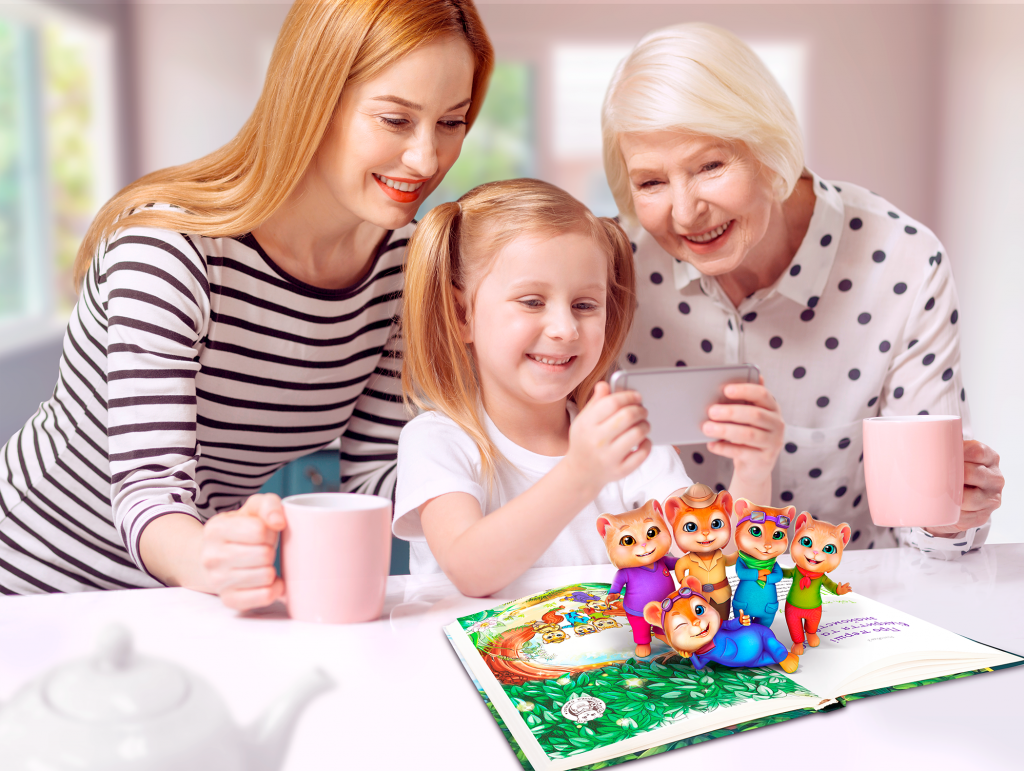 Challenge
Increase sales, attract families with kids, create a unique competitive advantage to stand out on the local children's books market, and enter the world market.
About
The publisher wanted not just to animate the book but also to differentiate it from the competitors. The story about the adventures of the Shmarmuziks was supposed to turn from just a fascinating fairy tale into a developing and learning experience for its young readers.
To solve this challenge, we have created a unique mix in augmented reality. It consisted of entertaining and developing AR elements. The project budget covered five illustrations to bring to life. One of them became an AR animation, two turned into mini-games, another one into a puzzle, and the last one into a 360 animation (allows users to view 360 degrees around the room).
The project turned out to be an exciting, imagination and logic skills developing experience. And, of course, it engaged children to read more.
Outcome.
the book successfully entered the local market. Thanks to augmented reality, it has become popular as a corporate gift to employees with children.
The book has now been translated into English and is about to enter the UK market.