Puzzle up, a subsidiary of Enjoy the Wood company, is a high-quality hand-made wooden puzzles manufacturer.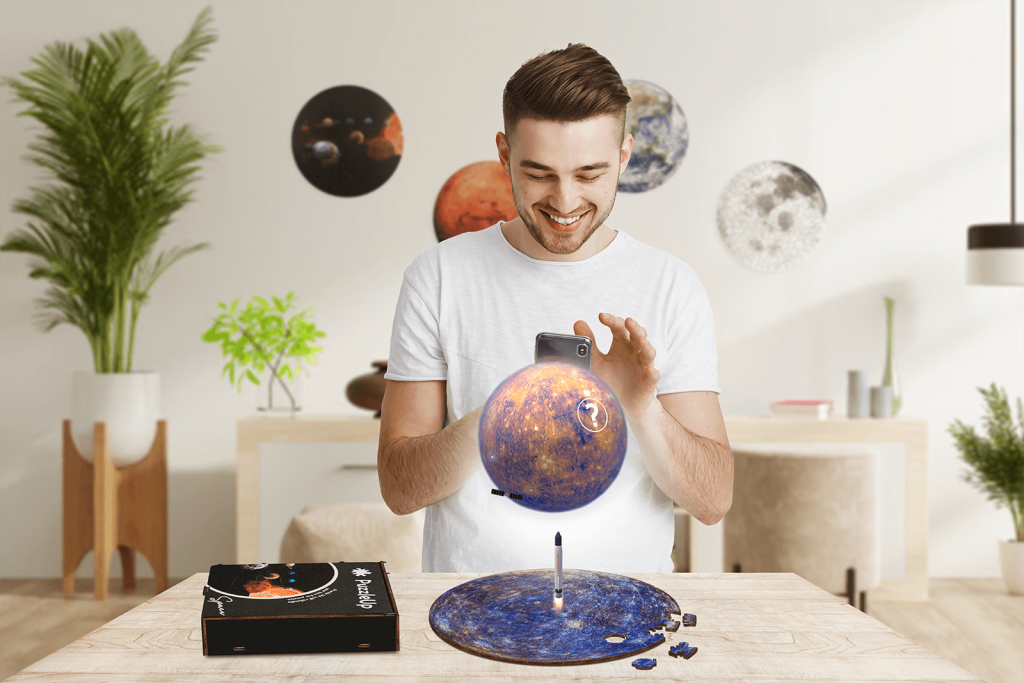 Challenge.
To build customer loyalty, boost sales, increase puzzles' popularity.
About
Offering customers some free perks is one of the classic ways to increase their loyalty. Within this project, we've created a special AR app that became such a bonus. With the help of this app, the customer can scan an already assembled puzzle and find out interesting facts about the object featured on it or see the beauty of a place coming to life in AR.
Our task was to recognize and satisfy a need before the customer himself even realizes he is having one.
Keeping in mind our client's target audience – teenagers and young people - we decided to combine educational and entertainment elements in our Augmented Reality content. For example, after bringing to life Mona Lisa, the customer can not only learn interesting facts about the famous painting but also see how the owner of the world's most mysterious smile winks.
As a result, the customer has fun and at the same time learning experience.
Outcome
We came up with an idea and helped our client to stand out in a crowd of competitors and its customers to get the best experience ever with these puzzles.