One of the leading retailers in Ukraine. The company is part of the Fozzy Group commercial and industrial holding. The chain consists of 298 supermarkets in 60 cities across the country. Silpo regularly runs different loyalty programs.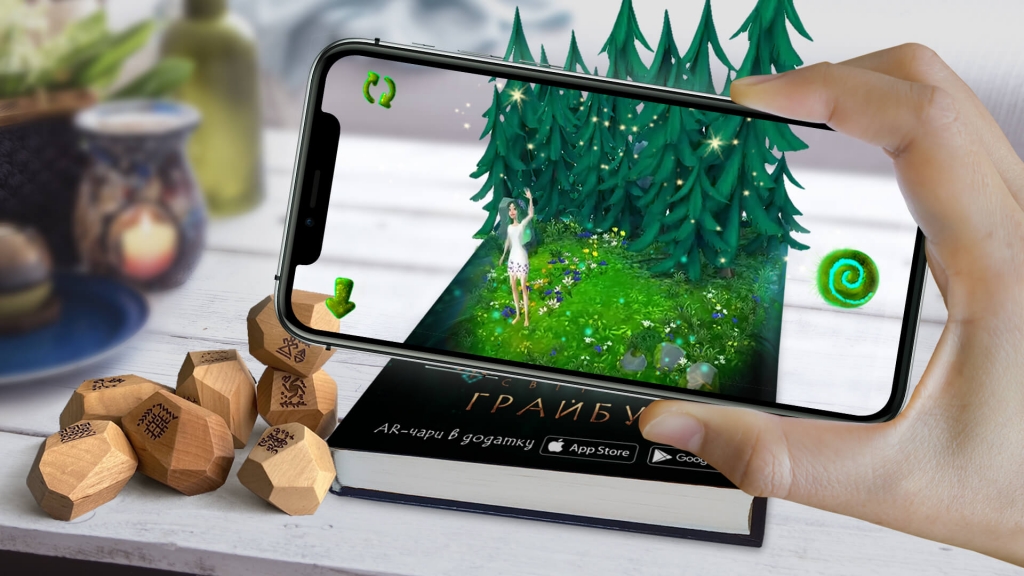 Challenge
The client wanted us to create an AR app especially for the chain's multi-level loyalty program.
We had to develop digital activities for the following parts of the program:
"Mavka. The World of the Forest" book
book characters' toy collection
board game with runes
The loyalty program aims to achieve the following business goals:
to boost the average transaction value;
to attract new customers;
to increase customer loyalty;
to increase sales of partner's products within the loyalty program.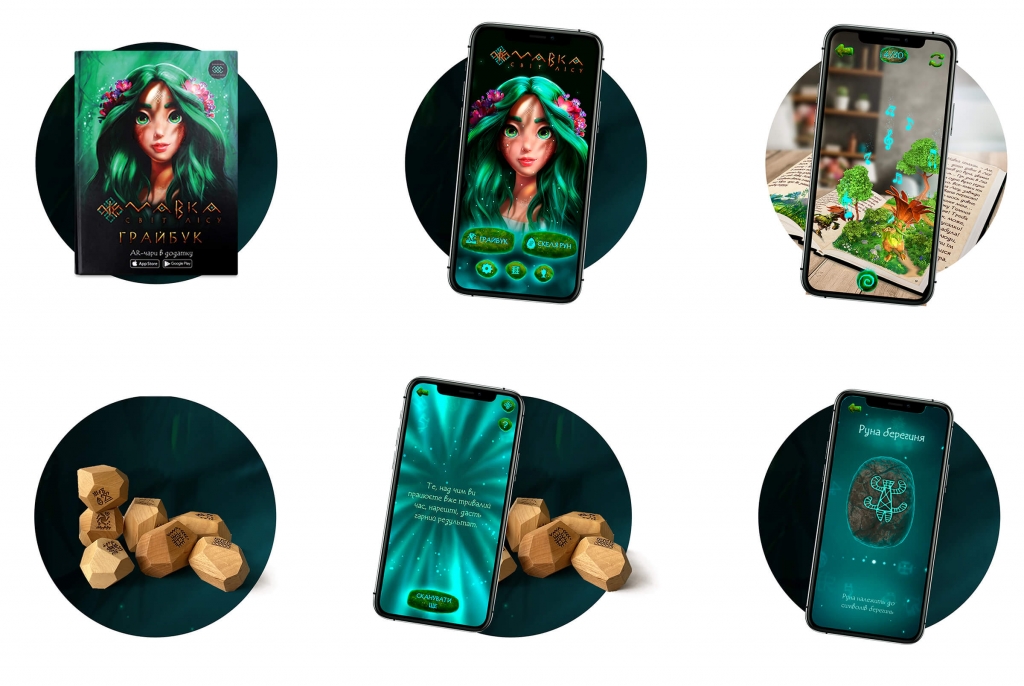 About
To solve the client's business task, we have developed an AR app that interacts with all three parts of this loyalty program.
In the Playbook (Ukr. Грайбук) part, using augmented reality, the user can bring to life five pages of the "Mavka. The World of the Forest" book. The book is the central, connecting element of the entire loyalty program.
The book's cover and four pages can come to life in AR. Besides, the user can interact with the animations that come from the book. These are simple but exciting educational games in augmented reality. They are aimed at developing children's fine motor skills (accuracy and speed of fingers movement), as well as the development of visual attention (recognition of hidden symbols).
In the app, the next part of the program is related to the list of the toy collection.
In it, the user can read the description of each character and enjoy the similarity of the toy to its digital version.
The final part of the loyalty program is the board game (Ukr. Скеля рун). The app has two whole sections related to this game. In the first one, the user can view the image and description of each rune, and in the other one, the user can get a magical prediction. To see the prediction, the user needs to sequentially scan two runes (wooden blocks with images, retailed as part of the game).
Outcome