Krazi creates glass screen protectors for smartphones, as well as cases for them and Bluetooth speakers.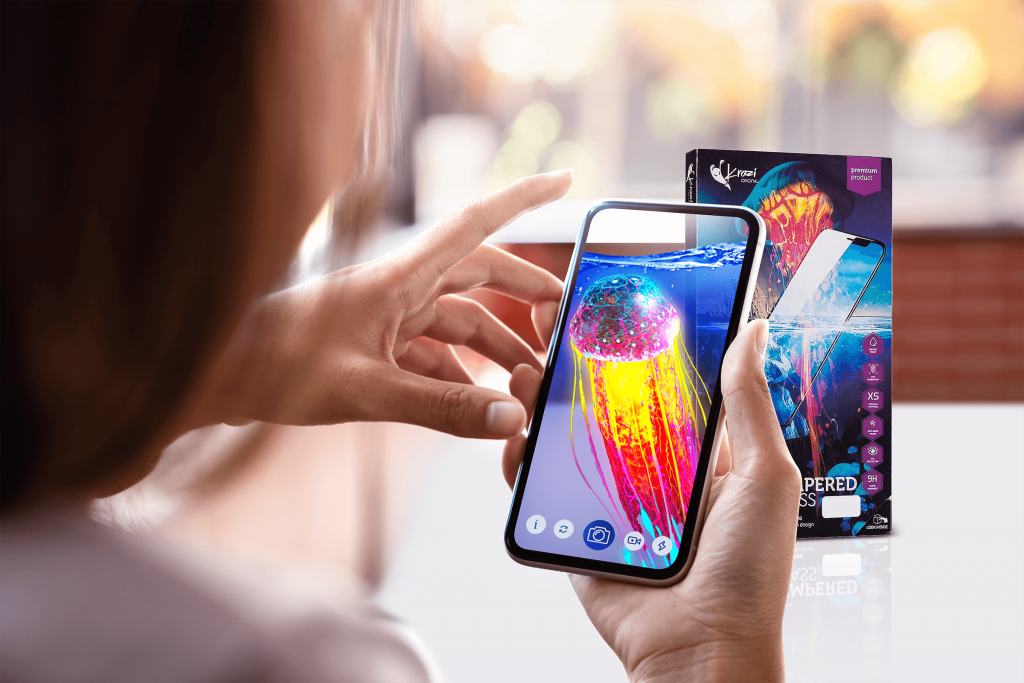 Challenge
To boost sales, enter the international market, and stand out from competitors.
About
Before entering the US market, the company decided to use augmented reality to enhance its products. Krazi approached Live Animations to develop an AR app that will bring to life the product packaging.
A potential customer just needs to point the phone camera with a running app at one of the brand's products packaging, and an exciting animation will appear on it. The animation features the hero that tells about all the competitive advantages of this product. Animations are not just informative, they delight the audience and create memorable brand interactions.
Outcome
The company used a popular-with-the-young-people (the brand's target audience) marketing tool that has proved its effectiveness. Successfully entered the world market and significantly increased its sales online.
App ratings say it all about its quality: Play Market - 4.2, App Store – 5.