One of the leading retailers in Ukraine. The company is part of the Fozzy Group commercial and industrial holding. The chain consists of 298 supermarkets in 60 cities across the country. Silpo regularly runs different loyalty programs, including innovative ones.
Challenge
After successful cooperation on the loyalty program in spring 2021, the client contacted us with a new request to create an AR app for the new Dyvastyky loyalty program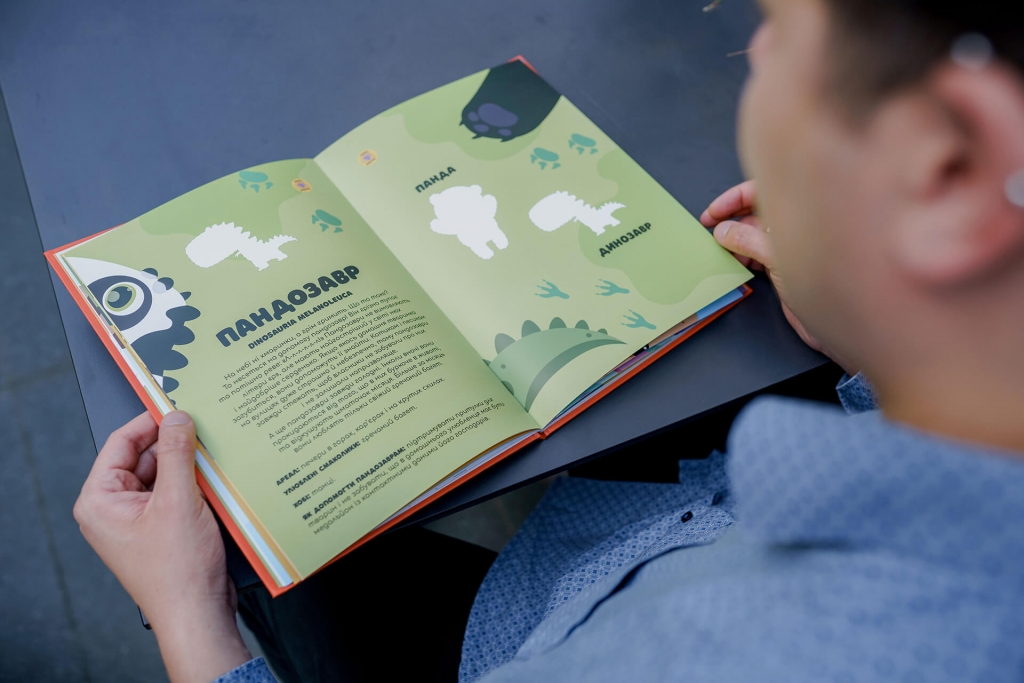 About
The app works with one of the three elements of the loyalty program – animal stickers.
This app allows the user to scan the sticker and put it in a special digital gallery.
Once at least two characters from the stickers appear in the gallery, the user can 'cross' them and create a whole new creature named Dyvastyk (Wonderful Creature)

The player can give a name to the new creature. In addition, the app has the feature to change a creature's clothes and add some accessories, which he can additionally purchase. In total, the collection consists of 24 animals, so it is possible to create more than 600 unique wonderful creatures. How about mixing the Giraffe with the Penguin and getting the Pingraffe? And what do you think about the Crocodile & Flamingo combination? You will get Flamodile or Cromingo! A special algorithm offers a choice of 2 different names for the new Dyvastyk, and in case the user does not like any of them, there is the ability to come up with the new unique name.
Such an approach helps nurture young creators' imagination and show them that nothing is impossible in our world.
The app has a gallery where created creatures can be collected. The loyalty program even includes a special book-like paper album to store Dyvastyky stickers. Its title is Red Data Book of Non-Existent Species. The user can not only collect the stickers in this book but also read their special stories about each animal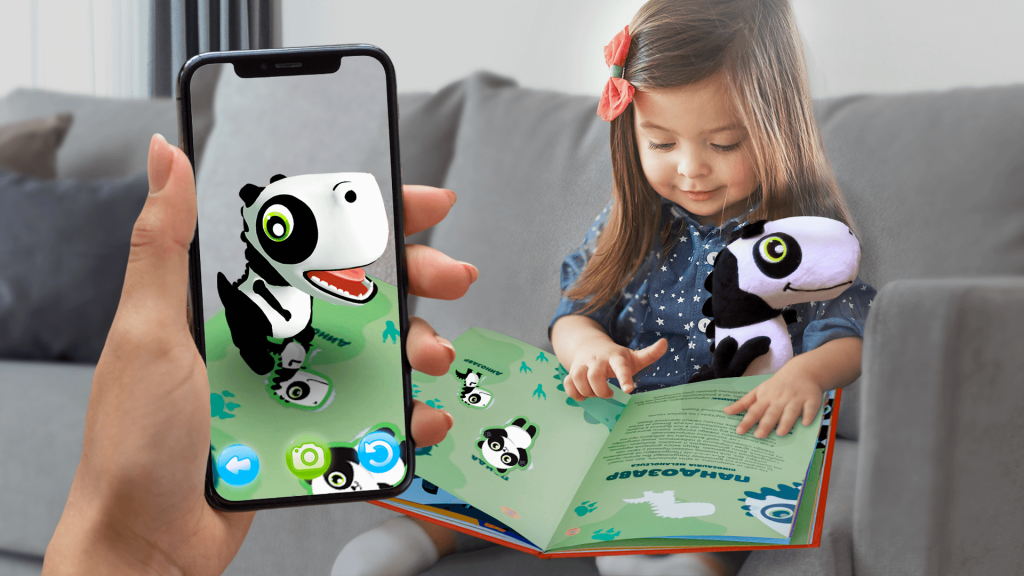 Another feature of the app is a runner game; it takes place on the conveyor belt of the supermarket checkout counter.
In it, created by kids Dyvastyky can compete in speed and dodge goods that approach them.
The game has its own virtual currency, which can be spent on further customization of creatures.
In addition, the app has 8 augmented reality (AR) animations, which will become accessible when scanning floor stickers in supermarkets.
Outcome
The client received a trendy innovative tool to increase the loyalty of both kids and their parents. A trip to this store has become even more desirable and interesting.