Euroopt Belarus
The company owns three multi-format food retail chains Euroopt, Hit! and Groshyk. The loyalty program was launched in all three networks.
The client's stores are located in 337 communities.
Challenge
To create an innovative retail loyalty program to solve multiple problems at the same time:
to boost the average transaction value;
to increase sales of partner's products;
to attract competitor's loyal customers;
to teach children to be responsible with their waste;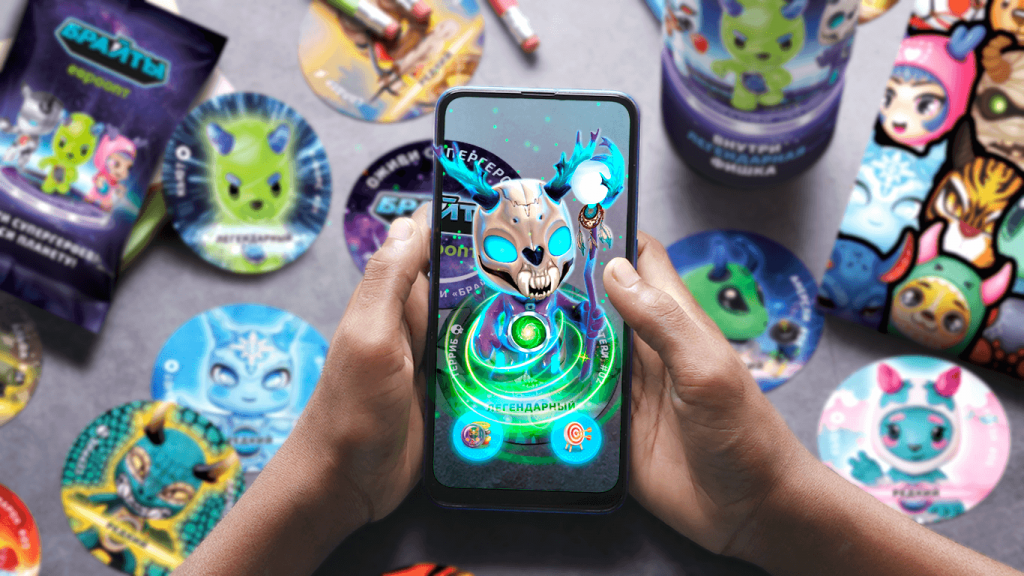 About
Together with the NTI Loyalty team, we created the loyalty program with digital and offline elements to achieve the most outstanding results.
Off-line - a modern interpretation of the classic game Pogs (Caps).
The customers can buy one sachet with a cap (a flat circular cardboard chip) at a promotional price of 15 copecks for every 15 rubles spent. One side of the cap contains the retail chain's logo, and the other side includes a colorful image of one of the game characters - the Brights (superheroes from the Pallet planet). In total, the collection features 32 unique characters.
When buying any of the partners' products of the program, the customer can get one sachet for 20 copecks.
Also, it is possible to win caps apart from buying them. The players build a stack with the pieces face-down and take turns throwing them down on a horizontal surface. Each player keeps any caps that land face-up after throwing the stack. The goal is to collect as many characters as possible.
DIgital
The user can bring to live each Bright that is located on the cap with a free mobile app and bring its character to the virtual battlefield.
The loyalty program has a profound message. The game's characters are the superheroes called Brights - the inhabitants of the distant planet Pallet. These unusually bright creatures did not pay enough attention to waste sorting. As a result, aggressive invaders attacked their planet - the incorporeal creatures called Ruffles. They get into various types of waste, thus getting a physical body and attacking the Bright planet.
The player has to resist the attacks of the invaders and clear the planet of garbage.
All Brights are divided into three factions - Kutes, Terribs, and Solders, and each of these factions has its rare, epic, and even legendary superheroes. The latter can only be found in a special tube with caps retailed in stores. Each of the Brights is unique and has special superpowers that can be used in the game. .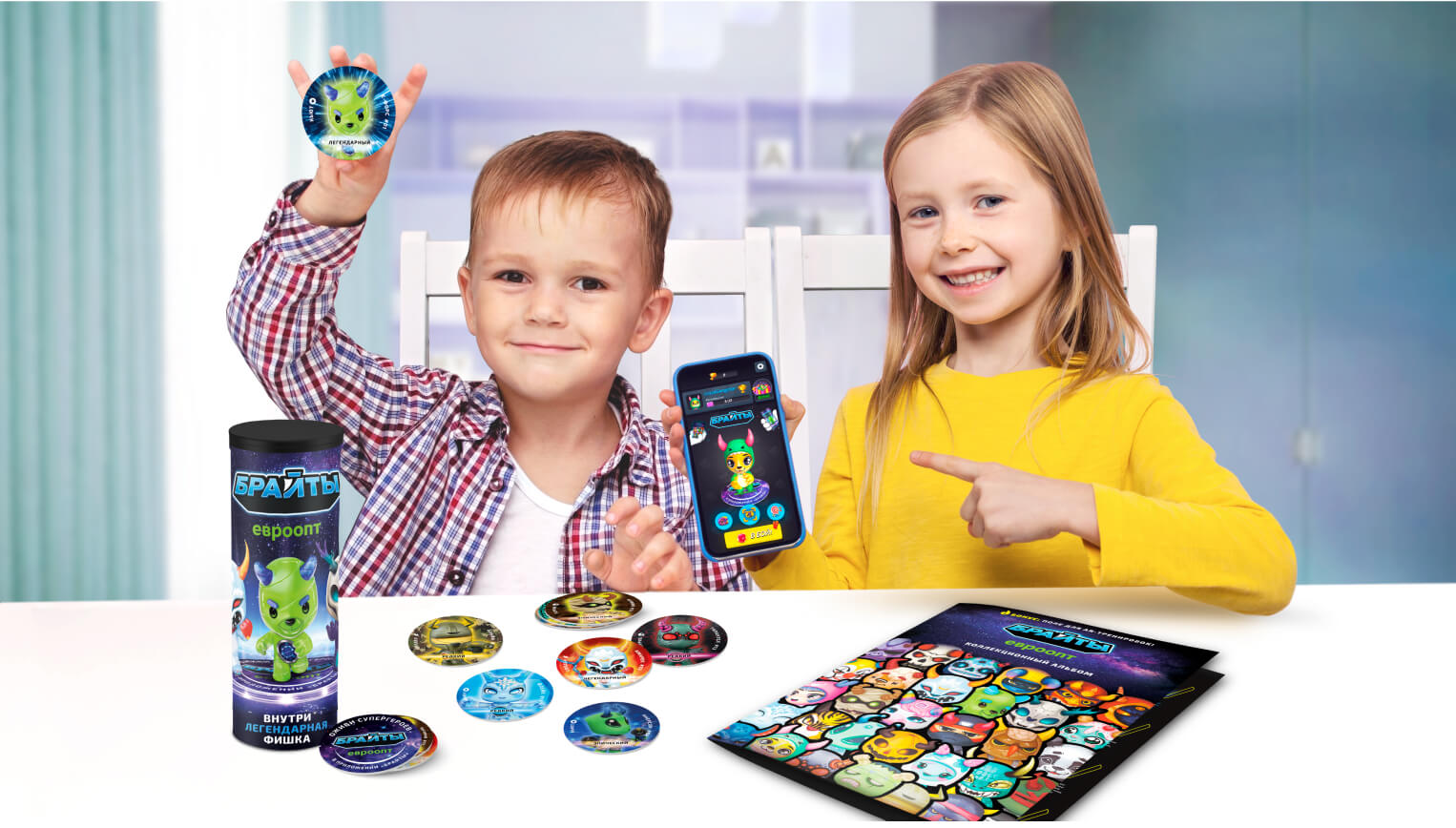 Bringing together Offline and Digital elements
Additionally, this loyalty program features a collection album (collector).
It is used both for storing the caps collection and for training and customization of the scanned characters in augmented reality on a special playground on the back of the collector. After AR training, each character gains additional abilities that increase their effectiveness in combat with Ruffles.
Result
A successful loyalty program in all three retail chain stores and the client's desire to launch more similar loyalty programs in the future.