Classic tales with an innovative approach: 5 new books in AR
15.01.2019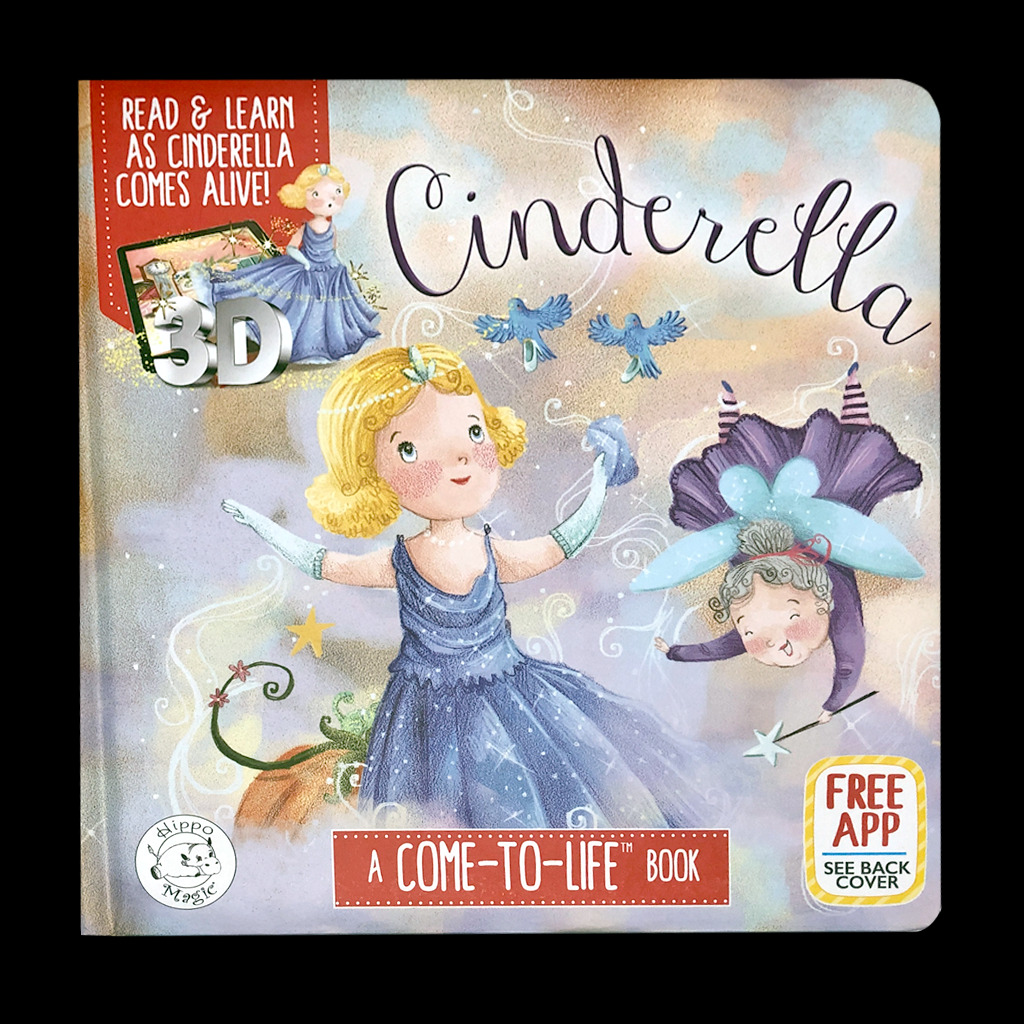 Classic tales with an innovative approach: 5 new books in AR
The future of reading is close.
Live Animations and Little Hippo Books have released 5 new classic children's fairy tales in augmented reality. You can already find the books on the shelves of the largest US network of Walmart stores and on amazon.com.
Each book contains more than half of the animated pages (interactive 3D animations) — both the adult and the small reader can interact with the characters: play with them, paint them in real time, look for hidden objects, create music, etc.
Books with AR also perform an educational function. The child learns to read and quickly absorb new information. Thus, with the help of innovation, the reading process becomes more efficient and fun.
Everything works simply: you need to download a free application Hippo Magic to your phone, and then point the camera at the pages of the books. The application, in addition to a deep immersion in the text — a fairy tale, allows the reader to do selfies and video with the characters as mementos, and also immediately share them with their friends on social networks.
CINDERELLA
Cinderella and her fairy godmother come to life with the help of augmented reality right from the pages of a children's fairy tale. The reader can choose in real time the color of the dress Cinderella is wearing for a dance with the prince. On the interactive pages of the book objects are hidden, so the user needs to find them during the game. For example, how many shoes can you find looking for Cinderella?
Little Bear's Big Adventure Cinderella
This story is about a little bear, who learns that surprises can be very tricky. The little reader will see the funny relationship of the mother bear with her cub. You can see the dancing and playing cubs, count the strawberries that they choose for dinner with them, find other animals and have fun.
Little Giraffe's Big Idea
Far away lived a little giraffe named Gregory, who had no one to play with. You can see which clothes the giraffe chooses to please others and how it tries to find friends. Young readers with the help of augmented reality will learn about friendship and acceptance of others. You can interactively join the characters, paint the animals in bright colors and play hide and seek with them.
Roar! Went the Lion
Meet a little boy whose animal friends come to life at night. Children will gladly join the animal fun, painting characters, searching for hidden toys with the help of augmented reality.
I love my mommy
The book in augmented reality invites you to join the life of animals. Little readers will learn many reasons why children love their moms. With the help of augmented reality, you can play with monkeys in the park, select the ingredients to create a pizza, and watch the funny dance of penguin
Discover the world of reading with augmented reality!
Back to all news